Download
TP Brochure
EZ
Flow
Touchpoint's simple step by step process to make your Visitor management quick, easy & effective!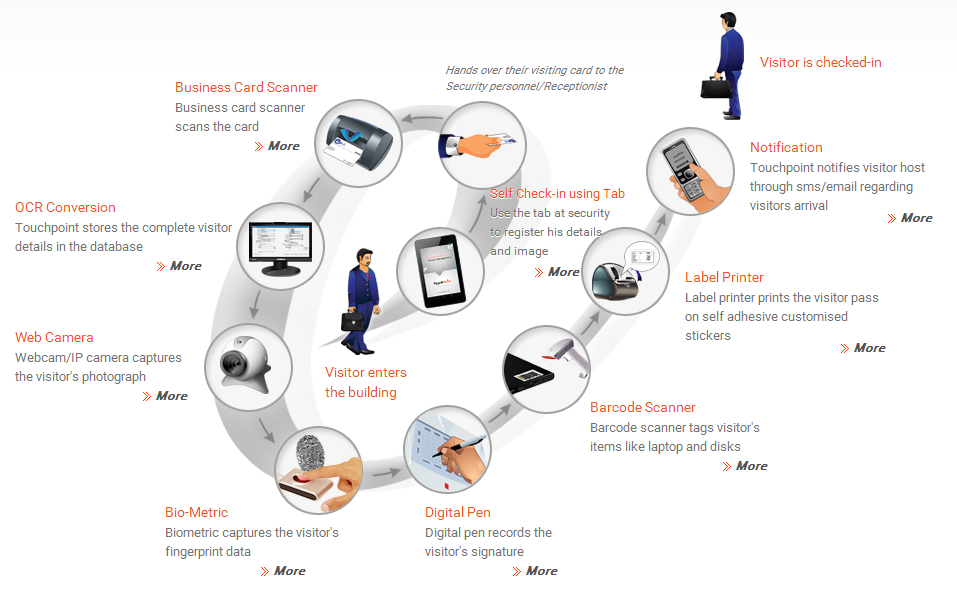 The front end of the Visitor Management software enables your company user to quickly capture visitor details, displays number of visitors expected to visit your premises, define access area for the visitors and provide easy check-in for repeat visitors. The backend provides important analytics related to the visitors and equipment in the premises
Download

BROCHURE

Download Touchpoint brochure To know more about exciting features and other technical aspects.

Get a Free

DEMO

Need to see it for yourself ? Schedule for a free real time one-on-one TouchPoint Material Gatepass Management demo.

Talk to us

CALL NOW

We are here to help you anytime. Do call us if you have any specific queries.