Major drawbacks of manual registers as a physical item
24 APR 2018
Best Practices
It is not for no reason the world is getting rid of manual registers and replacing them with digital and automated registers. For starters, manual registers are nothing but ink and paper. They are physical items that not only take space but require human effort and environmental destruction to be created.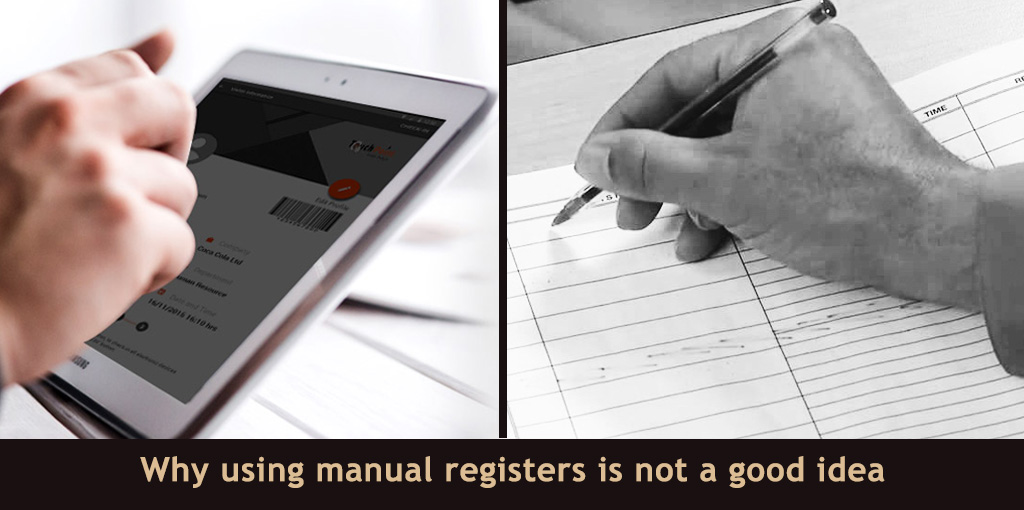 However, let's just not stop there. I'll try to list out as many Physical disadvantages I can think of using a manual register.
So let's try and understand some 'Physical' drawbacks of using a manual register.
Environmental Reasons
As aforementioned, let's look at manual registers in the context of global climate change. Every single paper we use is nothing but a small act of deforestation. Using papers was understandable a few decades ago when we did not have computers that can store the data and text of millions of papers. Now with the advent of technology, computers are in abundance. It is therefore high time we stop wasting papers and replace them with more sophisticated and less environmental damaging. Go paperless.
Misplaced Logs
You never want to be that person who searches in desperation of something that is lost. It's a horrible feeling. With manual registers, there is a high chance you can go through that horrible feeling because misplacement of manual registers is a very common thing and the punishment really harsh.
The storage problem
If you work in a building that has more than 500 visitors per day, then you need new register books every week. And in less than a year, you'll have to build another building just to store your register books.
Paper is vulnerable
Paper-soft is a term used for people who can get hurt easily. Papers can be torn, burnt and can mush during a flood. If saving data is a major concern for you, then don't use papers.
By no means are the aforementioned points is an ultimate list of the cons of a manual register as a physical item. These are just some of the obvious yet often overlooked disadvantages.
Ask For A Free Live One-on-One Demo. Our experts will demonstrate all Key Features & Functionalities
Call us today at

+919840075250

or Email us at

sales@cogentmail.com
Request Demo