Key Benefits of Visitor Management System for Schools During COVID-19 Pandemic
11 NOV 2020
Best Practices
It is our duty to keep the students of our school safe and secure during this COVID-19 pandemic. Upgrading the old method of check-in process is now more essential than ever. Modern visitor management systems have plenty of benefits other than record keeping, including safety of the front desk staff and visitors, less time consumption and offer access to real-time data and reports which can be accessed on mobile devices for on-the-go management. This also eliminates the expense of reception stationery.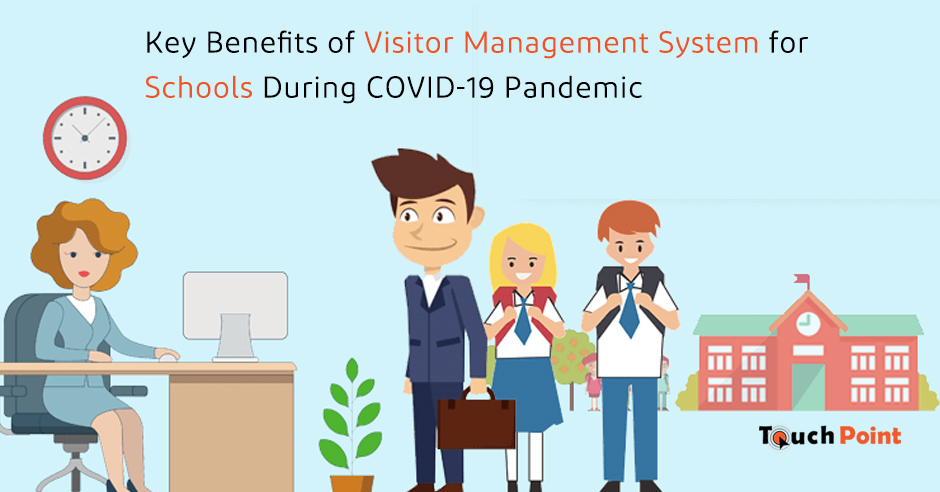 High standard visitor management systems incorporate COVID-19 features such as facial recognition (biometric), mask detection, health questionnaires, and temperature checks.
Key benefits:
1. With the visitor screening feature, you can include COVID-19-specific visitor screening questions like their recent travel history or current state of health.
2. Pre-registered visitors will receive QR codes that will allow appropriate visitors to visit only their location in the school premises thereby preventing unnecessary overcrowding.
3. Pre- registration also prevents unnecessary visits; i.e., depending on the reason for visiting the school, entry can be approved or disapproved.
4. Printed badges for approved visitors with details of the visitor including date and validity period.
5. Improves your reputation - Visitors will be impressed by the automated check-in process and they will immediately associate your school as well-developed and innovative.
Ask For A Free Live One-on-One Demo. Our experts will demonstrate all Key Features & Functionalities
Call us today at

+919840075250

or Email us at

sales@cogentmail.com
Request Demo