Visitor management system for hotels
16 NOV 2020
Best Practices
Hotels can incorporate an efficient visitor management system to impress visitors and exclude the use of paper completely at hotel premises. By using appropriate hotel visitor management software, it becomes easier to streamline guest check-in and generate more revenue.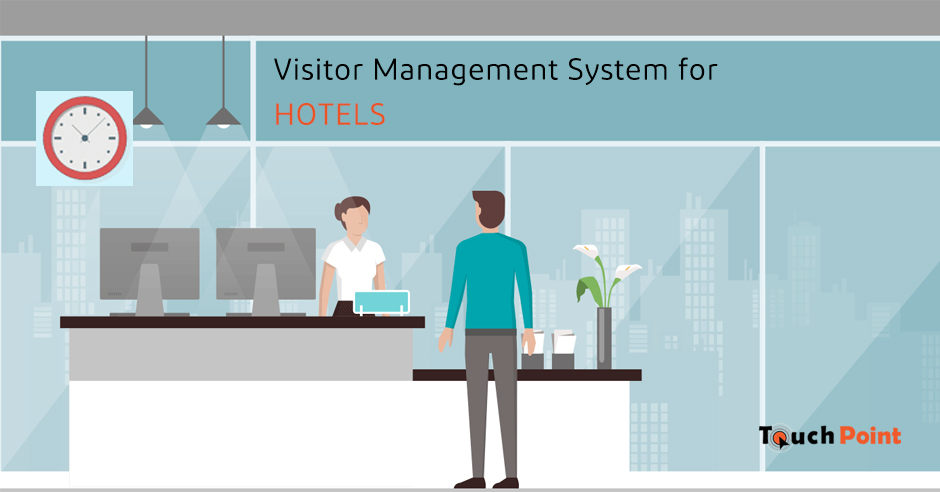 So, how does a visitor management system secure hotel premises?
Hotels deal with numerous types of visitors and contractors, from food vendors to travel agents. Visitor Management Software lets the security department know who has entered the hotel facility with what material and their purpose of visit. It also generates material gate pass to ensure every material moving into or outside the facility is tracked.
So, if the hotel is catering to another facility, this software will ensure that all the materials reach the right person at the other point. Also, it will require a validation/sign-off from the receiver to close the task.
Precautionary features for COVID-19
Online Booking
This feature provides a consistent, branded experience for customers by making contact less appointment online.
Health Screening Questionnaire
In times of covid, workplaces can customize healthcare screening questions to know about visitor's health and their travel history.
Web Dashboard
Image capturing to every visitor who comes to the hotel premises can be stored in database for future reference. This gives real time data of visitors by a simple search for a specific sign-in to view visitor photos, sign-in times, signed legal documents and more.
Touchless check-in
Touchless check-in experience can be initiated by sending visitors QR codes in advance when they arrive. Visitors can use their smartphones for self check-ins as this is the best way to stop the spread of viruses.
With a smart visitor management system, you can have an attractive welcome screen, customize your brand logo and offer Visitors ID badges, then greet your visitors in a digital way, with top security.
Visitor management system for hotels is easy to use and it can also be customized to work with vernacular languages.
Ask For A Free Live One-on-One Demo. Our experts will demonstrate all Key Features & Functionalities
Call us today at

+919840075250

or Email us at

sales@cogentmail.com
Request Demo