Why Your Organization Needs An Electronic Visitor Management System?
28 SEP 2020
Best Practices
In recent times due to Covid-19, with the corona virus still spreading, it is important for everyone to follow Social Distancing. Safety and good hygiene has become a high priority for organizations as some businesses prepare to reopen their work. Hence, every organization should implement a visitor management system for securityand safety concerns.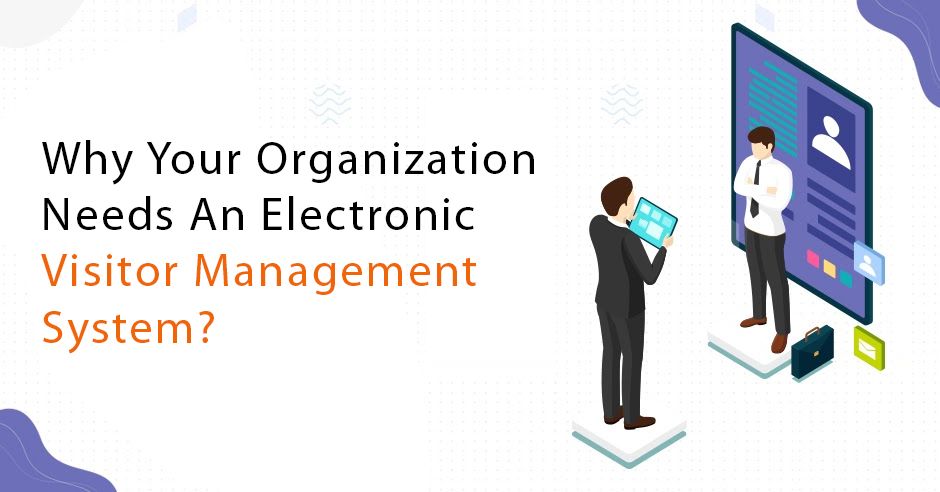 The visitor management system keeps important information about employees and guests. It could be clients, or vendors, an electronic visitor management system ensures that only the approved people gets access.
How helpful is it?
The visitor sign-in sheets and logbooks are more outdated compared to Electronic visitor management system.The traditional visitor sign-in process takes around 3-4 minutes to identify the purpose of visit and redirect to the appropriate person within the office. This may lead to unsatisfactory experience from the visitor's point of view leaving a poor first impression.
During office hours, it is easy for having more than one person to pass through. This may lead to an unauthorized person entering a designated area of the workplace.Visitor Management makes it secure and helps to verify an individual's identity.
Some of the important features of an efficient electronic visitor management system are
1. Image capture and Digital signatures
A good system should capture photograph of the visitor for better data and issue badges when required.The system must have the option for the visitor to sign on an electronic interface. It makes a huge difference compared to the problems of illegible and smudged signatures in a paper-based system.
2. Quick checkout Visitors in the office need to be checked out effectively by the system. Also there must be options to let visitor self-checkout and show a custom thank you screen for a personal touch. Starting from the invitation to checkout, every stage of visitor management can now be digitized. By going digital, it eliminates the risks of spread and has less human contact. A good System allows for developing mutual affection of reliance and trustworthiness among employers and visitors. Safe Entry presents a contactless visitor management system that supports seamless visitor check in and check out establishing maximum safety.
Ask For A Free Live One-on-One Demo. Our experts will demonstrate all Key Features & Functionalities
Call us today at

+919840075250

or Email us at

sales@cogentmail.com
Request Demo